I will be speaking in Jacksonville on June 25th as the Microsoft Insider Dev Tour on Build Embedded and IoT Solutions with Microsoft Windows IoT Core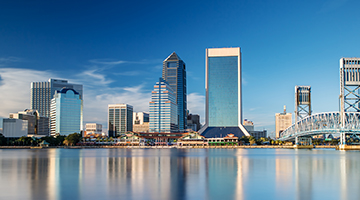 Windows IoT is a family of products that enables rich edge devices and applications that can take full advantage of Azure IoT capabilities. We'll explore the latest capabilities for Windows IoT, and then show how you can use all of your existing Windows development skills to create solutions ranging from fun hobby projects all the way through to critical Intelligent Edge solutions.
What is Insider Dev Tour
Each year after Microsoft Build, Microsoft and local Organizers run a world-wide developer 1 day event to bring all the latest Microsoft 365 technology to you, in person.
Through the collaboration between the MVP (Most Valuable Professionals) and RD (Regional Directors) communities, Dev Collective, Windows, Office, Developer Tools, and the Insider Team, we've expanded the content this year to bring you even more developer awesomeness. More code. More demos. More useful knowledge.
You'll enjoy an inside peek into some of tomorrow's innovative dev tech, as well as practical information you can use today. Plus, you'll gain valuable access to a peer network along with exposure to all-star devs from a wide range of tech disciplines.
Agenda varies by location, but you can expect to find developer demo-focused practical sessions with topics such as:
Introduction to Microsoft Graph Services
Web Development with NodeJS and Microsoft Developer Tools
Embedded and IoT Solutions with Microsoft Windows IoT Core
Command Line / Terminal and Windows Subsystem for Linux
Coding your Future with the Windows Insider Program
Desktop Apps with the Microsoft Graph
UWP User Interfaces with the latest APIS and OSS libraries
Developing with the New Edge Browser
Desktop Apps with .NET Core
AI Platform / Machine Learning on Windows
Progressive Web Apps with the New Edge
NET Core 3.0
Build apps for Microsoft Teams with Microsoft Graph and Web Technology
Get the training content
https://github.com/microsoft/InsiderDevTourDemos19/tree/master/Sessions